Tony Saadat, President and CEO
"Our goal at Soutron Global is to partner with our clients to manage the library transformation by introducing the best technology in the most cost-effective manner."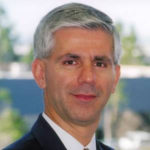 Tony Saadat has been at the forefront of incorporating modern technology to manage library transformation for over two decades. Tony has overseen the evolution of recognized leaders in the field of library automation and technology.
Prior to founding Soutron Global, Tony served as CEO and Board Member of EOS International, a global software company. He previously held a senior executive position at SydneyPLUS International since its inception. Tony has more than 25 years of corporate experience with vendors developing products and services for the worldwide library community.
Tony is known throughout the library industry as a software executive who listens to his clients and invests in the creation of new products. He is passionate about the future of libraries and is an active participant in library automation industry forums. He is committed to providing all librarians with the tools and support they need to succeed in an increasingly demanding environment.
At each of the companies he has worked at, he devised strategies to maximize the capabilities of available technologies and improved collection and knowledge management software. He introduced SaaS service delivery models and was responsible for building a state of the art Data Center. He has served an impressive list of clients across corporate, legal, medical, government, academic and special libraries of all sizes across the globe.
Tony's solid relationships within the library industry, combined with his commitment to pushing the boundaries of service quality, has played a key role in the growth of all the firms he has worked with.
Over the course of his library industry career, Tony has earned many awards for outstanding achievement and commitment to customer service, most recently listed in the Heritage Book of Who's Who as a finalist in the Ernst & Young 'Entrepreneur of the Year' competition, and having earned the coveted U.S. Small Business Administration (SBA) Small Business Person of the Year.
Tony graduated with honors from University of Aston in Birmingham, England, and went on to earn a Master's degree at the University of British Columbia, Canada and began his career designing and developing software.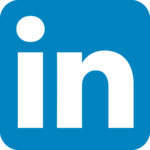 Graham Partridge, Research and Development Director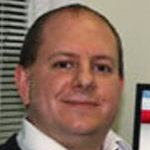 Graham is a practical Library Professional with first-hand experience of working in all types of libraries over a career spanning 20 years.
His first role in a library was at the age of 12 when he started working in the school library, which is where he spent most of his time during his schooling life. He then went on to work in college and public libraries while studying for a degree in Library and Information Management.
He wrote his dissertation on applying database technology in Libraries and that has been his passion ever since. He has a well-developed and clear perspective on how library workflows can be simplified by taking the experience he has as a librarian and translating that into database technologies to simplify tasks for all involved in library and information work.
He joined Harrow Public Libraries as a library assistant and from there moved into corporate libraries working for one of the Magic Circle legal firms in a variety of roles. He introduced new ways of managing materials across the firm's London office as Library Systems Manager and was an advocate for new technology. In 2000 he was appointed Global Systems Librarian, a role he fulfilled for 7 years. During that time he devised strategies and introduced large-scale global library automation systems to the corporate enterprise across 19 offices world-wide, where he was personally involved in each office's transformation to new systems.
In 2007 he joined Soutron as R & D Director to take up the role of developing a new generation of library automation software that would transform libraries into a totally web and digitally based service. He continues to fulfill this role today devising ways to simplify software, manage and motivate a team of software engineers who are dedicated to library and knowledge automation.
His continued close involvement with librarians and libraries across all types of sectors feeds his passion and keeps his need to be "close to the action" fulfilled. Being in charge of "all the toys" he keeps abreast of new techniques and tools to keep Soutron at the forefront of technology. He works tirelessly to improve working practices for librarians using software.
Kate Noerr, Board Advisor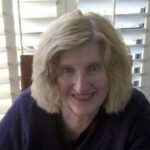 Kate is a globally recognized thought leader in the fields of information networks, content and knowledge management, federated search and enterprise-wide data and knowledge integration.
Kate was the founder and CEO of IME Group. Based in London, IME became a global library automation leader with over 5,000 customer installations in Europe, the Americas, Africa, Asia & Australia. After the sale of IME to Dawson's Group in 1996, Kate spent some time as a consultant before co-founding MuseGlobal, Inc., in 2001.
Kate serves as MuseGlobal's Chairman, and as such, is responsible for long-term company strategy. An accomplished speaker and educator, Kate has taught at the University of Maryland, University of California Los Angeles, and Linkoping University in Sweden.