Events
The Soutron Global team hosts and attends many events throughout the year.
SLA 2018 Annual Conference in
"Bmore"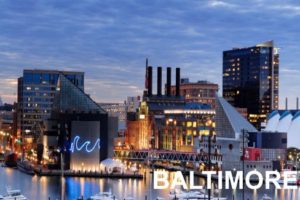 Soutron Global is pleased to announce our attendance at the 2018 SLA Annual Conference.
The SLA 2018 Annual Conference is the premier event for information professionals who want to develop essential skills, network with colleagues, explore noteworthy trends in knowledge and information management, and access leading information product and service providers at the INFO-EXPO.
Come Visit Soutron Global at Booth #527 and Say Hello!
Seminar Details:
Dates: Saturday, June 9th – Wednesday, June 13, 2018 (Opening General Session: Monday, June 11)
Venue: Baltimore Convention Center
Click Here to Register for the Conference.
For more information on #SLA2018 visit SLA's Annual Conference website.
Information Professionals 2018 ILS Toolkit – April 25th, 2018
Soutron Global is pleased to invite you to a free webinar outlining how Soutron Global is the perfect solution for information professionals in need of a powerful, dynamic and affordable solution.
With the power and flexibility of our tools, Soutron Global is the clear choice for Special Libraries and Collections.
Portal Builder
Design separate search portals for multiple user groups.
Discovery Search
Search your SharePoint Portal, e-Subscriptions and internal collection all at once.
Secured Document Software (SDS)
Control lending and access of purchased e-books and e-journals.
Archives
Import and manage finding aids, collections, series, fonds, and more.
Skills Directory
Users can search for skills and expertise of other and edit their own.
Library Management Solution (LMS)
Most robust integrated library system on the market. Fully integrated across all modules.
Webinar Details:
Date: Wednesday, April 25th, 2018
Time: 2:00pm – 2:20pm Eastern, (11:00am – 11:20am Pacific)
Venue: GoToWebinar
Register on our Webinar Registration page, as there are limited seats available. You will receive a GoToWebinar invitation with instructions in a separate email prior to the session.
During this twenty minute session, we will showcase our cost effective enterprise library/KM solutions to demonstrate how you can enhance the economic value of your knowledge assets and improve personal productivity while reducing operating costs.
SLA SF – Artificial Intelligence Tools for Information Discovery
Soutron Global is pleased to sponsor and attend SLA SF – Artificial Intelligence Tools for Information Discovery. We invite you to join us to learn about artificial intelligence tools and their growing part information discovery toolsets. Registration is now open.
Seminar Details:
Date: Thursday, February 22, 2018
Time: 5:30pm PST Registration and Hors d'oeuvres, 6:30pm PST Program
Venue: Stanford University Bender Room, 5th floor of the Bing Wing of Green Library on the Stanford Campus
Register by Friday, February 16, 2018. Pre-registration is required. No on-site registration or drop-ins. Tickets are transferable, but not refundable.
For more information please click here
Check back to find out what we will be attending next! You can also visit our
Calendar
for more information on future and past events or
Contact Us
.