Events
The Soutron Global team hosts and attends many events throughout the year.
Soutron Global 2018 Annual Toronto User Group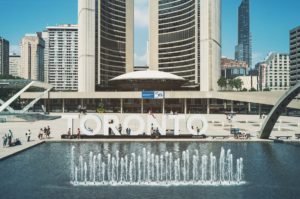 Soutron Global is pleased to announce that the Annual Toronto User Group Meeting will be on October 25th, 2018 in Toronto, ON Canada.
The annual Toronto user group meeting enables the Soutron Global team to meet with its clients, demonstrate the direction of the company, review new advances and listen to their needs.
"At Soutron, we know our clients want a great experience.  We continue to deliver on our promise to invest in the latest technology and our team. We work with our clients to create new features that will save them time and make their lives easier," said Tony Saadat, Soutron Global CEO. "Partnering with Soutron Global gives clients greater flexibility to effectively use cutting edge tools and technology."
For more details on Soutron Global's Annual Toronto User Group meeting, Contact Us.
Check back to find out what we will be attending next! You can also visit our Calendar for more information on future and past events or Contact Us.